The Gro Company Grobag 2.5 TOG
$54.95
The Grobag Baby Sleep Bag is a "wearable blanket" designed for babies to be used instead of traditional blankets and sheets. Baby Sleep Bags have a neck opening and armholes and are therefore "worn" by the baby to help the baby stay at the right temperature through the night without the problem of traditional blankets and sheets being kicked off or getting tangled up. Your baby will sleep more safely and soundly and you will get a more peaceful sleep knowing your baby is comfortable when you put him/her to bed in the Grobag Baby Sleep Bag.
In addition to promoting a safer sleep environment and helping reduce the risk of SIDS, the Grobag prevents your baby from kicking off his/her blankets during the night, allowing you to rest easy knowing that your baby is covered and comfy throughout the night.


Features:
100% woven cotton outer
Quick–dry polyester filling on 2.5 tog
Perfect for wearing during naps and at bed time!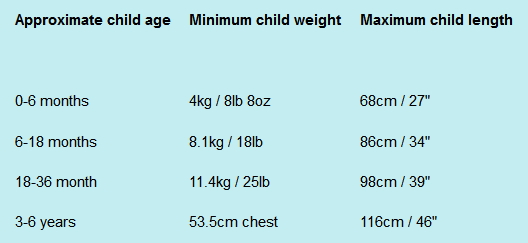 You might also like