Wow Cup
$9.99
The Wow Kids Cup is the perfect transition cup for the growing toddler in your home! The clean and durable design provides for years of use as a child grows from the toddler years into pre-school and beyond to their early adolescent years. The Wow Kids® Cup is a multi-function spill free cup that provides for an effective and healthy alternative to a sippy and straw cup, or a simple solution for those wanting a smoother transition to an open cup or just as an everyday fun cup.
It's small enough to be handled by those children exhibiting advanced coordination in the early toddler years and big enough to be used by older children without it feeling and looking like a baby cup.  Wow Kids® Cup also comes finished with a matte surface which helps the child grip the cup more firmly and a locking lid.
The spill free design virtually eliminates any messy clean-up and because there are no spouts and straws, the 360° Uni-Flow™ drinking edge provides a healthy alternative that helps toddlers develop the oral and motor coordination to transition into a regular open round cup sooner without the headache and frustration of dealing with spills and endless training sessions. Just like the Wow Baby® cup, the no-spout and no-straw design helps in the prevention of potential Orthodontia issues due to long term sucking on spouts.
Suitable for ages 12 months old and up.
Features:
Silicone lid can be removed and replaced with Wow Kids Flow Reduction Plug as child grows older
100% BPA & Phthalate-free
Made from food-grade plastic materials
Spill free design with it's 360° Uni-Flow™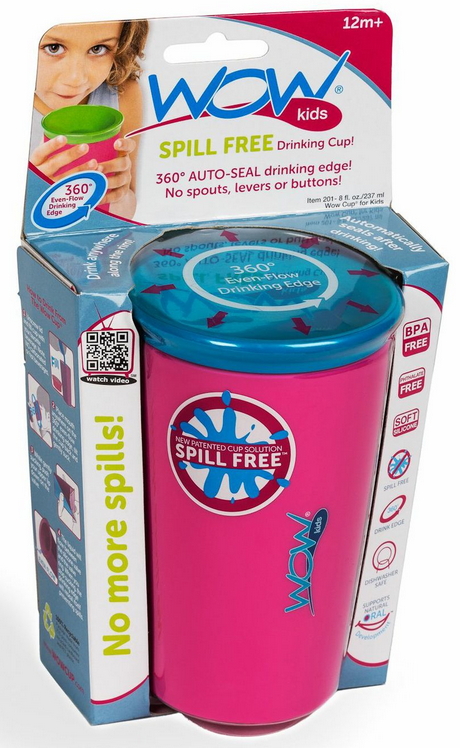 You might also like